Renew Exterior Services offers soft washing as a preferred method in exterior cleaning. Pressure washing has its place in exterior home improvement, but soft washing is commonly a safer and more effective choice when improving your home.
Here are some reasons why:
Soft washing kills organic growth at its core. This prevents organisms from growing back for much longer than traditional pressure washing, saving you money.
Soft washing is safer for many surfaces such as roofs, home siding of all kinds, wood, concrete, brick, stucco, and more.
Soft washing is a low pressure, chemical cleaning application. Soft washing uses between 90-300 psi versus your standard pressure washer of 2,800-4,500 psi.
Soft washing is the industry standard. High pressure can damage shingles, siding, wood, and more.
We will wash or neutralize all of the plants surrounding a home. We promise that we will not damage a plant, but if we do, we will replace it for free.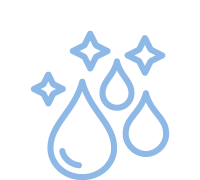 Why Should You Soft Wash Your Roof?
Simply put – replacing a roof is expensive. Routine roof cleaning extends the life of your roof and keeps it beautiful. When you keep your roof clean, you prevent organisms like black algae, moss and mildew from causing roof rot, leaks and further damage. In addition, a clean roof helps with lowering your electricity costs, as a darker (i.e. dirty) roof is more hot in the summer months. It's time to clean your roof when you see visible black streaks or other fungus, algae or moss is present.
Call Renew Exterior Services for your exterior cleaning needs in the Chattanooga, TN, area: